Do you want to make your own Iphone case with Lindsay Lohan?  CLICK HERE

This  page is for people with JAILBROKEN iphones. If you dont know what that is then this isnt the page for you 🙂
Up until recently there was nothing for Lindsay in Cydia. I do see a few themes for her there now. I had planned to upload all the themes and background packs to here, but never got around to it.
My whole phone is Lindsay'd out. I run Bosspaper with about 1000 pic scrolling non stop. Rotating Lindsay Lockscreen, made a dialer as well.
If you want any of it let me know.  lover  at lindsaylohan.us
LINDSAY LOHAN MOVIES
I Know Who Killed Me
Released: July 27, 2007
Aubrey Fleming is a regular high school student with friends and family. One night, she unexpectedly disappears. Two weeks later she is found unconscious in the middle of the woods. When spoken to, her loved ones realize she has forgotten her identity and the personality living in her body is Dakota Moss, a character that Aubrey created in one of her stories for an English assignment. Dakota denies ever being Aubrey knowing that they look identical. Now, Dakota must try to unravel the mystery of how her and Aubrey co-exist and find out who abducted Aubrey that night.
---
More info
Director: Chris Sivertson
Run time: 105 min
Rating: Rated R for grisly violence including torture and disturbing gory images, and for sexuality, nudity and language.
Click HERE to download "I Know Who Killed Me" for the iphone
Mean Girls
Released: April 18, 2004
Raised in African bush country by her zoologist parents, Cady Heron thinks she knows about survival of the fittest. But the law of the jungle takes on a whole new meaning when the home-schooled 15-year-old enters public high school for the first time and encounters psychological warfare and unwritten social rules that teenage girls face today.
---
More info
Director: Mark Waters
Run time: 97 min
Rating: Rated PG-13 for sexual content, language and some teen partying.
CLICK HERE to download "Mean Girls" for the Iphone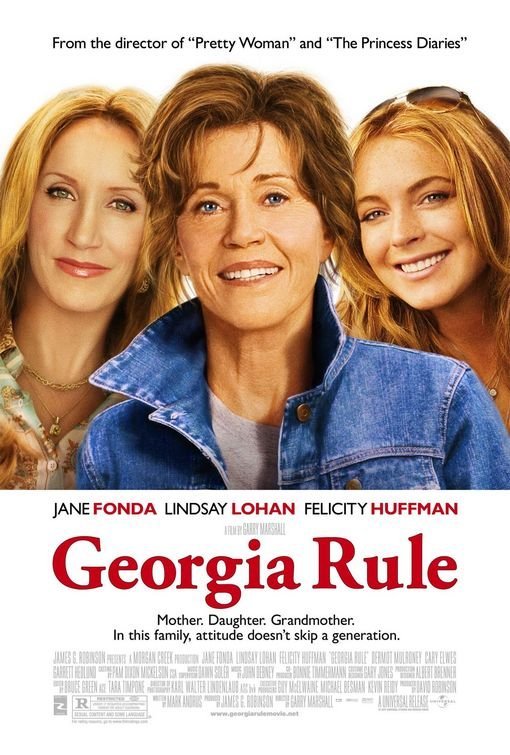 Georgia Rule
Released: May 10, 2007
Rachel comes to stay with her Grandmother Georgia for the summer leaving some obvious problems behind at home. Her alcoholic mother doesn't even stay the night before rushing back out to California to be with her husband. Rachel shakes up the town, a beautiful girl in the boring Mormon country. Then she reveals her deepest secret to one of her new friends, and her mother comes rushing back to find out if its true. In the midst of this crisis the three woman become closer than ever and start to understand each other more.
---
More info
Director: Garry Marshall
Run time: 113 min
Rating: Rated R for sexual content and some language.
CLICK HERE to download Georgia Rule mp4 for your iphone/ipod